Faculty of Commerce
Welcome to the Faculty of Commerce
The Faculty of Commerce at Egerton University is comprised of two Departments: BusinessAdministration, and Accounting, Finance and Management Science. The Faculty is home toundergraduate and graduate students preparing to lead the business world and fosterentrepreneurial growth by completing one of our various academic programmes offered in bothtraditional classroom setting and an online platform . We offer programmes at the undergraduate,masters and doctoral levels. increased in recent years. This has enhanced the faculty's capacity to run postgraduateprogrammes. Through University organized training in online teaching, the faculty has enhancedskills on the use of technology in teaching.
Our undergraduate and graduate programmes foster students' skills in Accounting,Entrepreneurship, Finance, Global Business Management, Human Resource Management,Information Systems, Marketing, Operations Management, Procurement and Supply ChainManagement, Risk and Insurance Management, and Strategic Management. In recent years, theFaculty has experienced increased enrolment in the PhD in Business and ManagementProgramme.
Departments at Faculty of Commerce
Chairman,
Department of Business Administration
Egerton University,
Nakuru Town Campus College,
P.O. Box 13357, Nakuru—20100


The Department of Business Administration is one of two departments in the Faculty of Commerce. The Department works in collaboration with the Department of Accounting, Finance and Management Science in delivering quality programs to its students. The Department aims to equip its students with knowledge and skills in business-related programs that will prepare them for successful careers.
The Department offers diploma courses in Business Management and Human Resource Management. In addition, it offers Bachelor of Entrepreneurship and Small Business Management. The goals of this course is to provide students with necessary skills and attitude that can enable them to respond to their need for effective management of public and private enterprises. It also prepares students for further studies in entrepreneurship related fields at higher levels. In Bachelor of Commerce, the department offers options in Insurance and Risk Management, Human Resource Management and Marketing.
At the post graduate level, the department offers Master of Science in Human Resource Management and Master of Business Administration. Since research is vital to the success of any academic program, the department offers courses at the doctorate level in Business Management with specializations in Human Resource Management, Strategic Management, Entrepreneurship and Marketing.
The Department has 13 full time academic staff who are actively engaged in teaching, research and supervision of postgraduate students.
STAFF LIST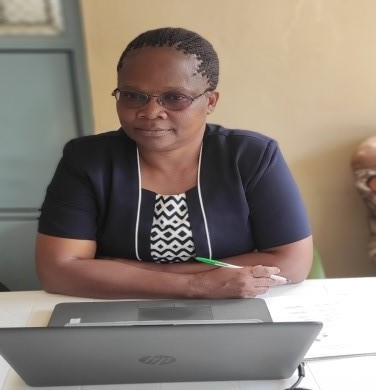 Dr. Mary Manyange Bosire
COD – Department of Accounting, Finance and Management.

Welcome to the Department of Accounting, Finance and Management Science (AFMS). The department offers dynamic and exceptionally unique market driven programs at undergraduate and graduate level. The programs are regularly reviewed to train graduates that conform to the changing business environment and fit the global market. Our degrees are marketable and reflect industry expectations. The Department currently offers two Bachelor's Degree programs; Bachelor of Procurement and Supply Chain Management and Bachelor of Commerce with specializations in Accounting, Finance, Operations Management, Information Management Systems, Procurement and Supply Chain Management. The Department also offers a Diploma in Procurement and Supply Chain Management. At postgraduate level, the Department offers Master of Business Administration degree and a PhD in Business and Management with specializations in Accounting, Finance, Operations management and Procurement and Supply Chain Management.
The main goal of the department is to provide students with quality education that prepares them for leadership positions, qualifies them as professionals and prepares them to be practitioners committed to Excellency and integrity in their areas of specialization. Our curriculum challenges students to seek the highest levels of excellence. At the same time, students undertake research projects that expose them to the world of research and problem solving. To achieve these goals, the department relies on departmental quality objectives that are aligned to the University Quality Statement. The Department boosts of experienced and dedicated faculty who are focused on delivering the best educational experience to our students. They are technologically savvy, excellent communicators, professionals who are aware of the current challenges in today's world of business.
STAFF LIST
Programmes Offered
Doctor of Business Management with the following options:
Master of Business Administration with the following options:
Bachelor of Commerce with the following options:
Bachelor of Purchasing and Supplies Management
Diploma in Purchases and Supplies Management

Accounting
Finance
Management Information System
Operations Management

Accounting
Finance
Management Information System
Operations Management

Accounting
Finance
Management Science
Procurement Management